AURÉLIE BAUER (FRA)


Born in 1982 in Paris, France
Lives & works in Paris, France


Aurélie Bauer paints scenes taken from Alfred Hitchcock's films such as "Rear window" and "North by Northwest", or Almodovar's "High heels", and Douglas Sirk's "Imitation of life".
Each film is divided into a hundred of paintings. Different series highlight the relationships between painting and cinema through the act of painting in the film (the light, the framing and the allegory of the open window in "Rear window"). Aurélie Bauer's works invite the viewer to relive physically the internal atmosphere of the film without the aspect of time connected to the movies.
Her paintings are grouped into different themes inside the block of painting formed by each film, such as, for example :
- The different uses of black into painting and cinema,
- The integration of specific film signs (sets or generic)
- Gestures of painting into the movies (crucifixion, lamentations…)
- The use of light as a source of projection and a source of the painting.
Approaching reality and turning it into images are concerns for painters and movie Directors too. Many painters borrowed images from photography, her paintings take movies images as a subject in itself.


Education
2008 Ecole Nationale Supérieure des Beaux-Arts (ENSBA), François Boisrond's Studio, Paris, France


Solo shows
2015 Château Grand Moulin, Galerie Pierre Levy, Lézignan-Corbières, France
2013 Galerie Pierre Levy, Dejeuner sur l'Herbe, Paris, France
2010 L'Enfant Moderne Gallery, Washington DC, USA
2010 Galerie Elizabeth Couturier, North by Northwest, Lyon, France
2009 Galerie Pierre Levy, Rear Window, Paris, France
2008 Galerie Pierre Levy, Fenêtre sur Cour, Paris, France


Group shows
2017 Art Jakarta, galerie bruno massa, Jakarta, Indonesia
2017 Art Busan, galerie bruno massa, Busan, South Korea
2016 Exposition France Pérou, Centre Culturel de Lima, Paris, France
2015 Art Kaohsiung, galerie bruno massa, Kaohsiung, Taiwan
2015 Affordable Art Fair Hamburg, galerie bruno massa, Hamburg, Germany
2015 Galerie Eric Dumont, Troie, France
2015 Galerie 28, Paris, France
2015 Lauréats du Prix Renoir, Galerie des Beaux-Arts, Paris, France
2015 Affordable Art Fair Hamburg, galerie bruno massa, Hamburg, Germany
2014 ST'ART, Galerie Elizabeth Couturier, Strasburg, France
2014 Biennale de Lyon, Lyon, France
2014 Art Osaka, galerie bruno massa, Osaka, Japan
2014 Galerie Elizabeth Couturier, Le Bleu pour Horizon, Lyon, France
2014 Toronto Art Expo, galerie bruno massa, Toronto, Canada
2014 Affordable Art Fair Brussels, galerie bruno massa, Brussels, Belgium
2013 Aqua Art Miami, galerie bruno massa, Miami Beach, USA
2013 Affordable Art Fair Hamburg, galerie bruno massa, Hamburg, Germany
2013 Biennale de Lyon, Lyon, France
2013 CUTLOG, galerie bruno massa, Paris, France
2013 Affordable Art Fair Mexico City, galerie bruno massa, Mexico City, Mexico
2013 SoHo Art Gallery, ("Art in Translation"), galerie bruno massa, Osaka, Japan
2013 Toronto Art Expo, galerie bruno massa, Toronto, Canada
2013 Affordable Art Fair New York, galerie bruno massa, New York City, USA
2013 Affordable Art Fair Bruxelles, galerie bruno massa, Brussels, Belgium
2012 Chic Art Fair, Musée de la Mode & du Design, Galerie Elizabeth Couturier, Paris, France
2010 Chic Art Fair, Musée de la Mode & du Design, Galerie Elizabeth Couturier, Paris, France
2010 Galerie Nathalie Gaillard, François Boisrond présente..., Paris, France
2010 Chic Art Fair, Galerie Elizabeth Couturier, Paris, France
2009 Jardin des Tuileries - Pavillon des Arts et du Design, galerie Jean-Louis Danant, Paris, France
2009 Flowers Gallery, Small is Beautiful, London, UK
2008 Flowers Gallery, group show, London, UK
2007 UNESCO, group show, Paris, France


Awards & grants
Aurelie Bauer has been awarded as "lauréat" with the "Bourse Renoir" in 2012 by Maya Picasso, Sophie Renoir, Pierre Cornette de st Cyr, Lionel Pissarro, Marie France Debord & Wanda de Guebriant.


Video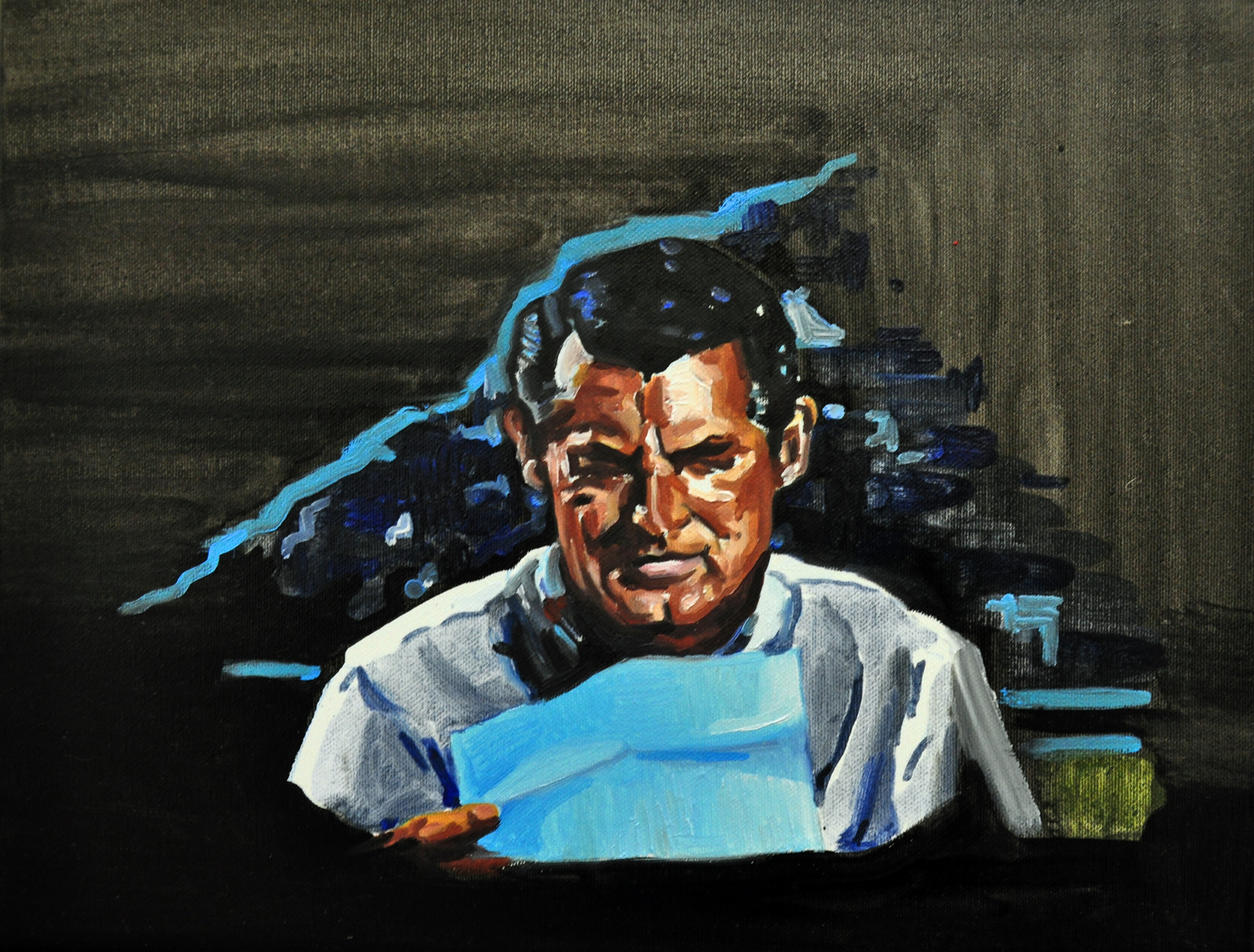 Alfred Hitchcock, To Catch a Thief - Cary Grant
2013
oil on canvas
33 x 41 cm - 13 x 16,1 in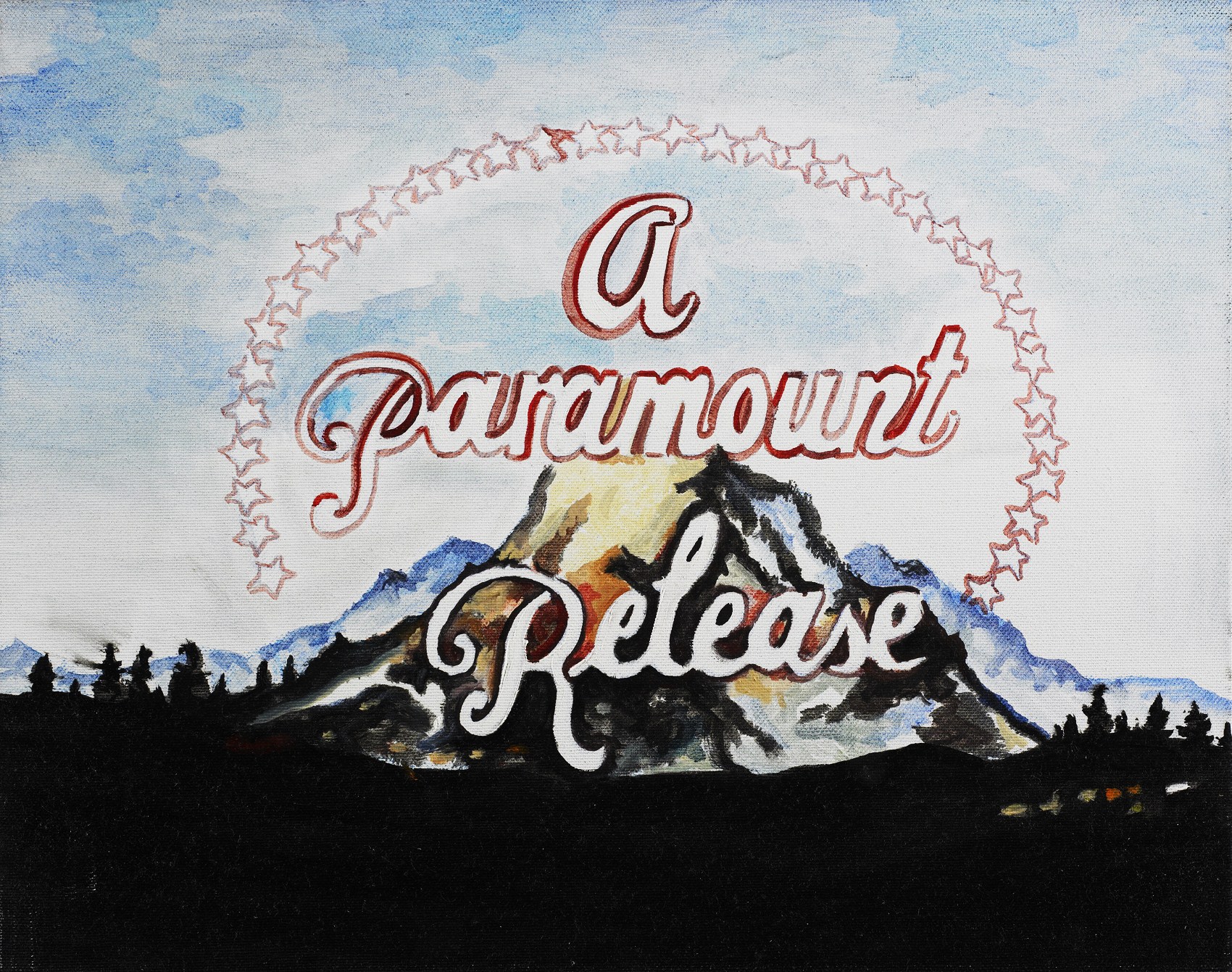 Alfred Hitchcock, Rear Window - Paramount
2013
oil on canvas
33 x 41 cm - 13 x 16,1 in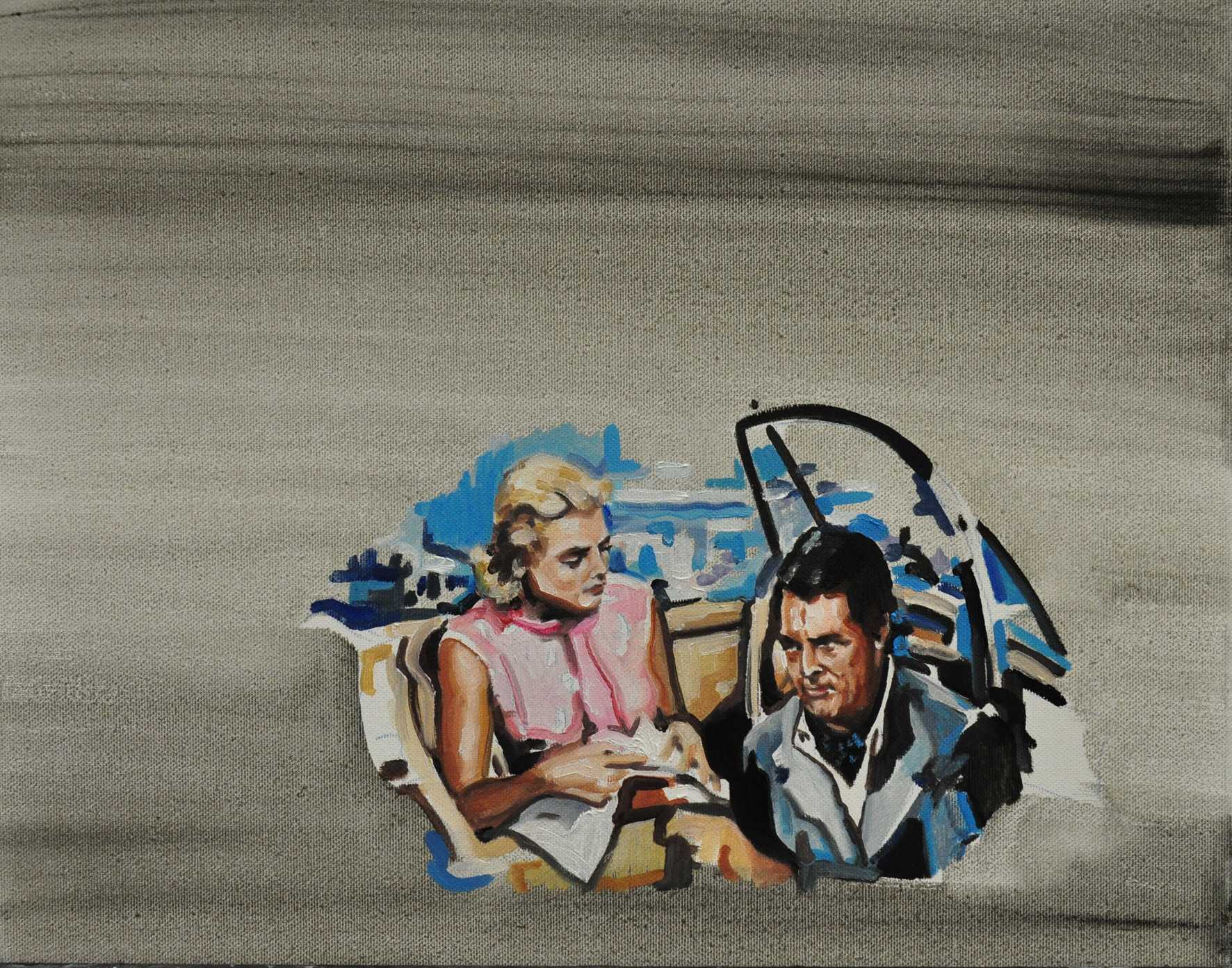 Alfred Hitchcock, To Catch a Thief - Picnic
2013
oil on canvas
33 x 41 cm - 13 x 16,1 in




Alfred Hitchcock, North by Northwest - Lavatory
2013
oil on canvas
33 x 41 cm - 13 x 16,1 in