FRANCESCA POMPEI (ITA)


Born in 1978 in Rome, Italy
Lives & works in Rome, Italy


The pictures of Francesca Pompei concern the photographic matter with great sensitivity and questioning attitude. The images resulting from such a strong connection become frames of a story that attracts and convinces by Paolo Portoghesi, architect.


Her work experiences include AP-Associated Press Agency in Rome, ad campaigns for Sony, Nissan and the Cannes Film Festival as well as TV and cinema location shoots. She has been commissioned by the Vatican City a photographic book on the Vatican Gardens and Fountains; the first book, The 100 Fountains (99+1) of the Vatican State, Volume I was published in 2011


Education
2004 Graduated in Philosophy from La Sapienza University, Rome, Italy
2002-2006 Degree in Photography from the Municipality of Rome, Italy


Resume
2016 Affordable Art Fair New York, galerie bruno massa, New York City, USA
2015 Awarded by the 20°Concorso Nazionale d'Arte Contemporanea SaturARTE + images show in Palazzo Stella, Genoa, Itlay
2015 Work Passato Prossimo has been selected for the archives of the Fondo Malerba per la Fotografia in Milano, Milan, Italy
2015 Honorable mention ar the PX3, Prix de la Photographie, Paris, France
2015 Finalist for the 3rd edition of the Donkey Art Prize
2015 Realization with Gianluca De Simone the photo book Passato Prossimo. Santa Maria della Pietà
2014-2015 presented by Marco Delogu, Director of Italian Cultural Institute London and the endorsement of the Ministry of Cultural Heritage and Activities and Tourism
2015 ROMART 2015, Biennale Internazionale di Arte e Cultura, Rome, Italy
2015 Interview Io Giornalista
2015 Nominated at Combat Prize
2014 Published on Italian Ways
2014 Nomination of Blue Diamond Photo Award
2014 Fotographe
2014 the LensCulture Visual Storytelling Awards 2014
2014 Passato Prossimo, Santa Maria della Pietà 1914-2014 (Present Perfect, Santa Maria della Pietà 1914-2014) realized with Gianluca De Simone and was selected by the artistic director Marco Delogu for FOTOGRAFIA-Festival Internazionale di Roma (PHOTOGRAPHY-International Festival of Rome)
2014 Artribune released for the 14th International Architecture Exhibition run by Rem Koolhaas in Venice
2014 Certification to UNI in compliance with National Requirements and signatory of EA, IAF and ILAC mutual Recognition Agreement, for both Commercial and Fine Art Photography Activity
2014 member of the board of Italian Association of Professional Photographers (TAU) and Orvieto's International Photography
2013 photographer of PhotoVogue, selected by the editorial staff of Vogue Italia
2013 Interview for Vanity Fair Blog, Ilaria Introzzi, Miami, USA
2013 finalist at TPOTY, Travel Photographer Of The Year 2013, London, UK
2013 Honorable Mention in the London International Creative Competition, London, UK
2012 The n.30 of the Art Magazine Abitare la Terra (Dwelling on Earth), directed by the architect Paolo Portoghesi, published an article about her photographs.
2012 Collaboration with the Art Magazine Italia Arte - Il meglio della cultura e del Made in Italy (Art Italy - The best of culture and Made in Italy)
2011 finalist in the Con-Corso Buenos Aires competition organized by the Open Art Gallery, Milan, Italy
2011 Member of the Fiof, Fondo Internazionale Orvieto Fotografia (International Orvieto's Photography Fund)
2011 Winner at the coveted Premio Internazionale Professionalità "Rocca D'Oro" – Europa Leader 2011 (Professional International Award "Rocca D'Oro" – Europe Leader 2011)
2011 member of the FIOF, International Orvieto's Photography Fund
2010 Photographic commitment for the Vatican City State in order to publish 3 books about Vatican's Gardens Le 100 Fontane (99+1) del Vaticano, Voll. I-II-III (The 100 Fountains (99+1) of the Vatican State, Voll. I-II-III).
2009 Member of Tau Visual, Associazione Italiana Fotografi professionisti (National Association of Professional Photographers of Italy) and Ladif Agency


Trainee experiences
Associated Press Agency internship, advertising campaigns for Sony and Nissan, freelance for the Locarno and Venice Film Festivals, collaboration with the Prospettive Agency for RAIcinema and RAIfiction location shoots, photography supervisor of Numero 5-Non uccidere (Number 5-Don't kill), directed by Lorenzo Del Re, on show at the Short Film Corner of Cannes Film Festival 2010. As freelance photographer, she has specialized in arts, architecture and reportage.
Her works have been published by Italian and international press. She has collaborated also with the architect Paolo Portoghesi for the magazine Abitare La Terra (Dwelling on Earth).


Book presentations
2011 Le 100 Fontane (99+1) del Vaticano, Volume I - Fontane nei Viali e nel Bosco, conference hall of the Vatican Museums, Rome, Vatican City State
2003 Per le strade di Roma conference hall of the Municipality of Rome


Solo & group shows
2015 KIAF, galerie bruno massa, Seoul, South Korea
2015 Arts Chiyoda, Tokyo, Japan
2015 Art Fair Tokyo, galerie bruno massa, Tokyo, Japan
2015 Nourishing the Optic Soul, X ed. Firenze Biennale, Florence, Italy
2015 Naked City Festival Roma, Rome, Italy
2015 La mia Città Solidale, Municipali di Roma, Rome, Italy
2015 Appearance on screen show at Saatchy Gallery, London, UK
2014 (e)merge art fair, galerie bruno massa, Washington DC, USA
2014 Quarta Rassegna di Arte Contemporanea, Casa dei Carraresi, Italy
2014 Select Fair, galerie bruno massa, New York City, USA
2014 Urban, Krakow & Budapest, Poland & Hungary
2014 Affordable Art Fair New York, galerie bruno massa, New York City, USA
2014 FOTOGRAPHIA, Festival Internazionale Roma, Rome, Italy
2014 Esposizione Triennale di Arti Visive Roma, Rome, Italy
2013 Aqua Art Miami, galerie bruno massa, Miami Beach, USA
2013 Atlantic Gallery ("they were, they are, they will"), galerie bruno massa, New York City, USA
2013 R-evolution, Castello Svevo, Barletta. Curated by Fiof, Fondo Internazionale Orvieto Fotografia, Italy
2013 WHO ART YOU?2, Spazio Concept, Milan, Italy
2013 Co.Co.Co., Como Contemporary Contest, S. Pietro in Atrio, Come, Italy
2012 Miami River International Art Fair, Miami, USA
2012 Arte Fiera, Wikiarte Gallery, Bologna, Italy
2012 Praga Contemporanea - Contemporary Prague, Galleria Brehova, Prague, Czech Republic
2011 Le 100 Fontane (99+1) del Vaticano, exclusive solo for Galleria Paolo Antonacci , Rome, Italy
2011 Fuori dal Guscio/Sorprese d'artista nell'Italia dei pulcini e Pulcinella, La Fonderia delle Arti, Rome, Italy
2010 Borromini e la scoperta della luce, solo, b>gallery, Rome, Italy
2010 International Orange Photo Festival, Changsha Government, China
2009 MUSAE, Museo Urbano Sperimentale d'Arte Emergente, European circuit
2009 Le strade di Roma, La città dell'Altra Economia, Rome, Italy
2009 Scatti d'acqua, Cappella Farnese di Palazzo d'Accursio, Bologna, Italy
2006 Roma e Stoccolma, così lontano, così vicino, Libreria Odradek, Rome, Italy


Since 2013 photographer of PhotoVogue, curated by Alessia Glaviano Senior Photo Editor of Vogue Italia and of L'Uomo Vogue & join the Art+Commerce Agency-Photo Vogue Collection, New York, USA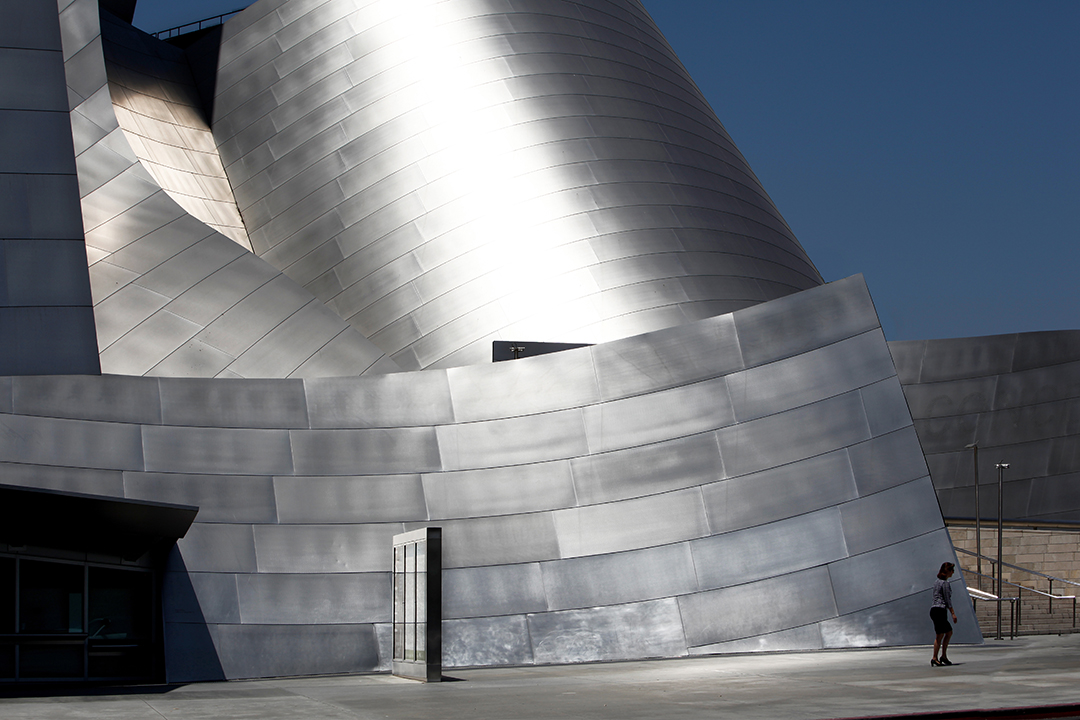 Walt Disney Concert Hall, LA
2016
fine art print mounted on aluminium
50 x 75 cm - 19,7 x 29,5 in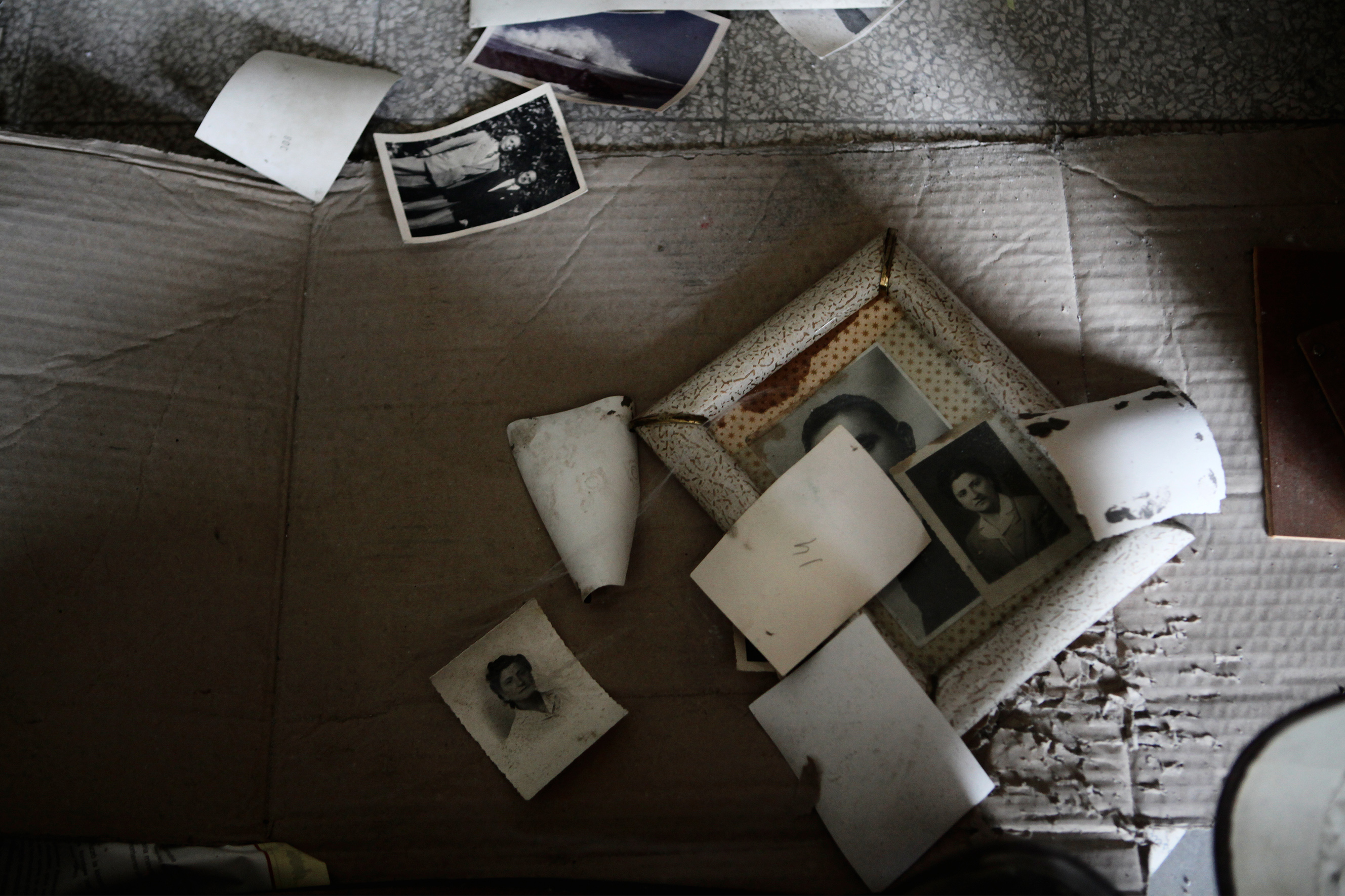 Old Memories
2015
fine art print mounted on aluminium
50 x 75 cm - 19,7 x 29,5 in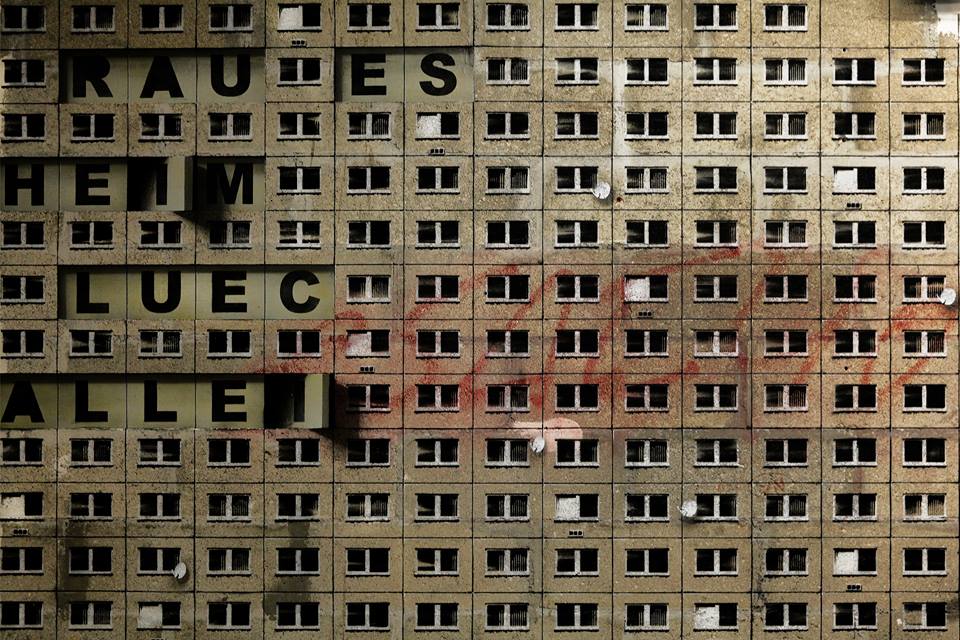 Untitled
2015
fine art print mounted on aluminium
50 x 75 cm - 19,7 x 29,5 in