SCOTT TROXEL (USA)


Born in 1971, Philadelphia, PA, USA
Lives & works in Marmora, NJ, USA


From an early age, Scott has been obsessed with modern art, color and design. He is a painter, sculptor and wall sculptor. Recently, a majority of his work has been in the form of wood mixed media wall sculpture because of the three dimensionnel medium process he does. He is always exploring materials and processes. Sometimes he uses repurposed and found materials and other times he purchases materials new.
Scott Troxel predominately works with wood as my base medium, due to its strength, dimension and organic nature. The inherent texture of wood combined with paint and other man made materials allow me to explore the concepts of old and young, worn versus new, organic versus man-made and the past versus the present and future. He looks to capture a sense of time in my work and often combine the feeling of different eras within a single piece. He sees this as a direct parallel with human life, as we too grow older and interact with other generations, both younger and older. He is also particularly interested in items that were considered technologically or aesthetically advanced, only to be passed on by the consistency and tenacity of time. For example, an airplane boneyard where cutting edge fighter jets from the 60's sit in forgotten decay. They are still beautiful to look at from a design standpoint, even though these are no longer modern in the sense that time and technology has passed them by.
He is particularly inspired by mid-century modernism, where wood and organic shapes were combined with other materials to suggest a type of futurism, though now they are considered vintage. Time has passed on but these pieces remain in that context of when they were designed. He wants his works feel this way, somewhat nostalgic, aged and organic with the feeling that it could also be from a future time.


Education
Temple University - Bachelor Of Arts, Philadelphia, PA USA
Signature Artist
The Noyes Musuem At Stockton University, Galloway, NJ, USA
Artist Collectives
Member - In Liquid Group, Philadelphia, PA
The Center For Art In Wood, Executive Board Member, Philadelphia, PA, 2018-2020
Solo Exhibitions
2016 Line & Grain, Wood Wall Sculpture And Paintings By Scott Troxel, Ocean City Arts Gallery, Ocean City, NJ, USA
Group Exhibitions + Art Fairs
2021 Walking With The Trees, Carver Hill Gallery, Two Person Show, Camden, ME, USA
2021 Wonder Lost- Muse Gallery, Special Guest Artist With Erica Gehringer, Philadelphia, PA, USA
2020 Sofa Intersect Chicago, Chicago, IL, USA
2020 Unplugged, Group Show curated by Johnny Romeo, James Oliver Gallery, Philadelphia, PA
2020 Wallpaper Diaries, Group Show, Strohl Art Gallery, Chautauqua, NY, USA
2020 Banished For The Good Of The Realm, Group Show, In Liquid Gallery, Philadelphia, PA, USA
2020 Art Wynwood, Miami, FL, USA
2019 Scope Miami, Miami, FL, USA
2019 Connective Tissues, Stella Ripley, ARTSY, curated By Melissa Taylor Metzger, Quebec, Canada
2019 Catalyst, The Yard curated by In Liquid, Philadelphia, PA, USA
2019 New Now Ii, In Liquid Gallery, Crane Arts, Philadelphia, PA, USA
2018 Noyes Museum at Stockton, University Associate Artists Show, Hammonton, NJ, USA
2018 Works In Wood- New Hope Arts Center, New Hope, PA, USA
2018 Texas Contemporary Art Fair, Houston, TX, USA
2018 Extra Crispy, Jen Tough Gallery, Benicia, CA, USA
2018 Group Show At The Curtis-Curtis Building Gallery, Philadelphia, PA, USA
2018 Moving Targets, James Oliver Gallery, Philadelphia, PA, USA
2018 Group Show, The Holtzman Gallery, Margate, NJ, USA
2017 Artifacts Group Show, One Art Space Gallery, Manhattan, NY, USA
2017 The Noyes Musuem At Stockton University, Associate Artists Show, Galloway, NJ, USA
2017 The Other Art Fair, Brooklyn, NY, USA
2017 Bombay Sapphire Artisan Series Show, Regional Semi-Finalist Philadelphia, The Painted Bride, Philadelphia, PA, USA
2017 Temple University Alumni Weekend Show, Tyler School Of Art Gallery, Philadelphia, PA
2017 Featured Artist, Crate & Barrel X Ugallery, CA, USA
2017 The Other Art Fair, Brooklyn, New York, NY, USA
2017 Artists Guild Of The Cape Group Show, Crow Creek Gallery, Cape May Courthouse, NJ, USA
2017 March Group Show, Nashville North Gallery, Linwood, NJ, USA
2017 April Group Show, Nashville North Gallery, Linwood, NJ, USA
2016 Annual Juried Show, Ocean City Arts Center, Ocean City, NJ, USA
2016 Black, White, Shades Of Grey - Ocean City Fine Arts League, Ocean City, NJ, USA
2016 Tribute, Ocean City Fine Arts League, Ocean City, NJ, USA
2016 Anything Goes, Ocean City Fine Arts League, Ocean City, NJ, USA
2015 Birds Eye View, Ocean City Fine Arts League, Ocean City, NJ, USA
2015 Seasons Ocean City Fine Arts League, Ocean City, NJ, USA
2015 Annual Juried Show, Ocean City Arts Center, Ocean City, NJ, USA
2015 Nautical, Artbox, Wildwood, NJ, USA
2015 Shore Memorial Show, Somers Point, NJ, USA
2015 Windows, Ocean City Fine Arts League, Ocean City, NJ, USA
2015 Streets, Aleeys And Pathways, Ocean City Fine Arts League, Ocean City, NJ, USA
2015 Summertime, Ocean City Fine Arts League, Ocean City, NJ, USA
2015 Petite Show, Ocean City Fine Arts League, Ocean City, NJ, USA
Awards
2017 Bombay Sapphire Artisan Series, Regional Semi-Finalist Philadelphia, Philadelphia, PA, USA
2016 First Place, Black, White, Shades Of Grey Ocean City Fine Arts League, Ocean City, NJ, USA
2015 Honorable Mention, Annual Juried Show Ocean City Arts Center, Ocean City, NJ, USA
2015 Honorable Mention, Abstract And Surrealist Show Ocean City Fine Arts League, Ocean City, NJ, USA
2015 Honorable Mention, Flowers Ocean City Fine Arts League, Ocean City, NJ, USA
Corporate - Hospitality Collections
The Shard Building, London
Westin Hotels
Wyndham Hotels
​Embassy Suites Hotels
Marriot Hotels
Hilton Hotels
The View II at Temple University
Pudue University
Four Seasons Hotel Group
Capitol One Corporate Headquarters
Price Waterhouse Cooper
NIKO Residential Building, NY
Catalina Laredo Restaurant Group
​J. Alexander's Restaurant Group
Joe Flacco, NFL Quarterback
The Hotel Del Coronado, San Diego
Live Casino, Philadelphia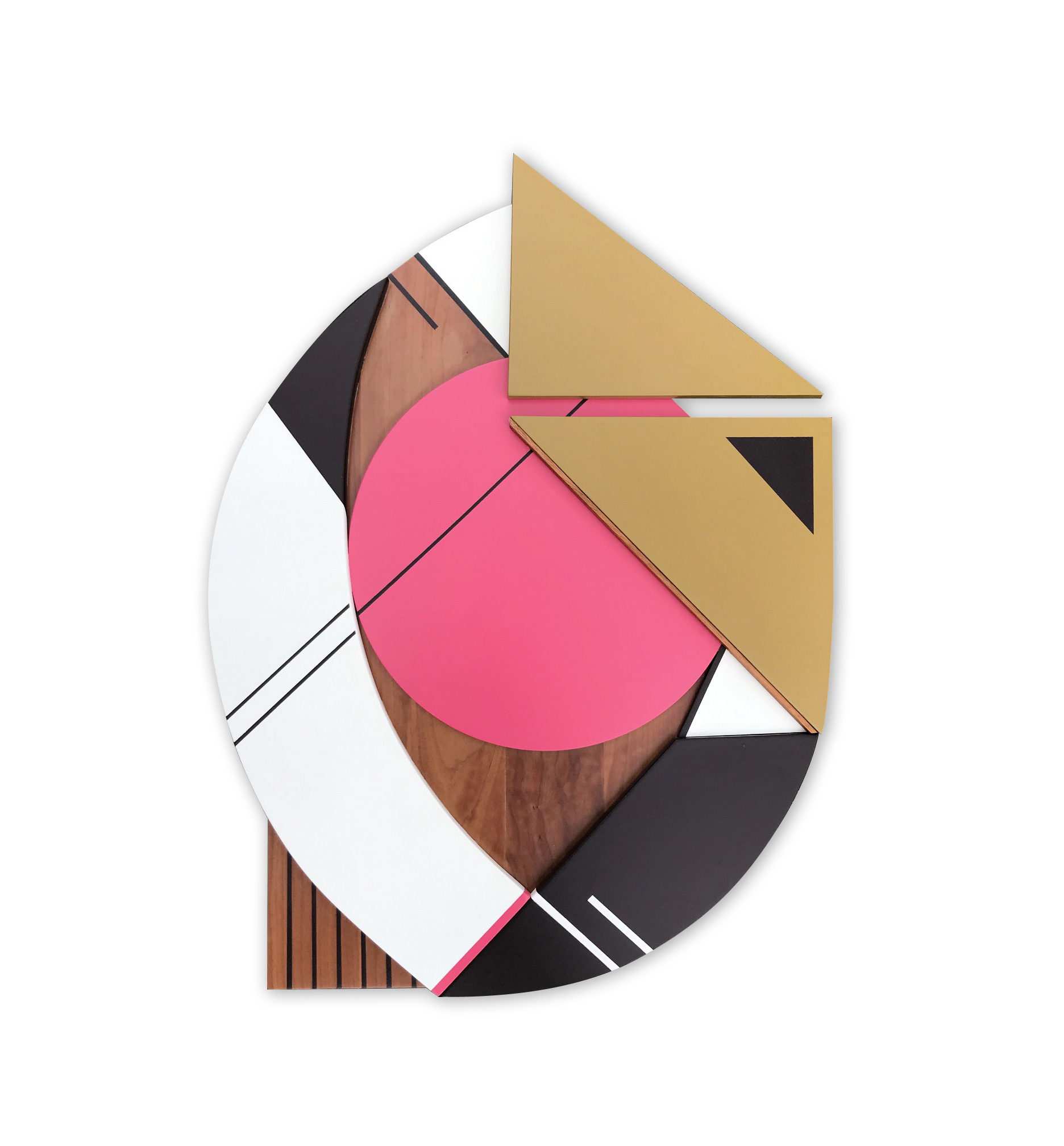 Cronos IV
2017
sculpture made with MDF, acrylic, cherry wood & Satin lacquer
73,6 x 53,3 x 7,6 cm - 29 x 21 x 3 in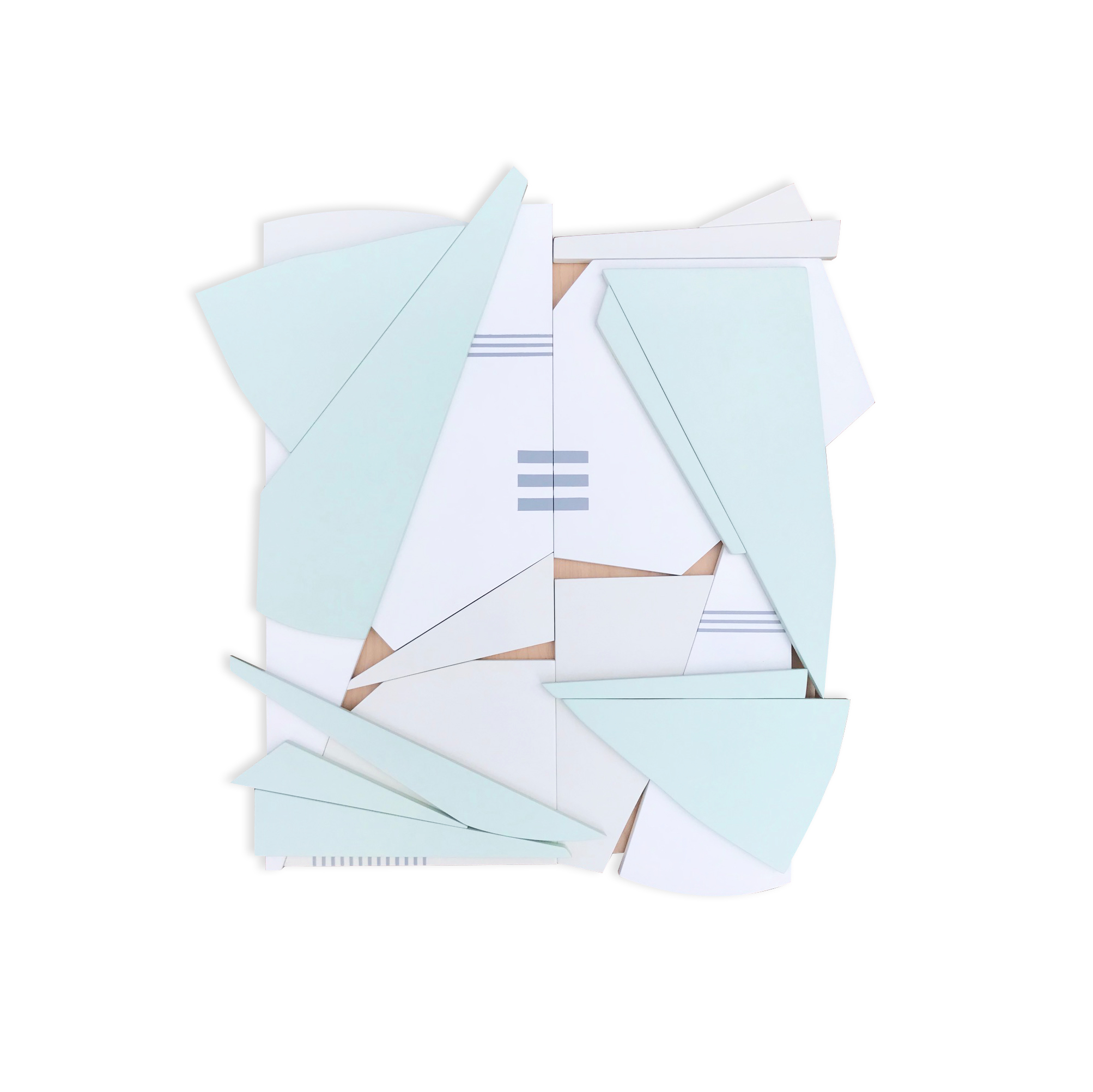 Freshie
2019
sculpture made with MDF, pigmented lacquer & birch panel
80 x 73,6 x 6,3 cm - 31,5 x 29 x 2,5 in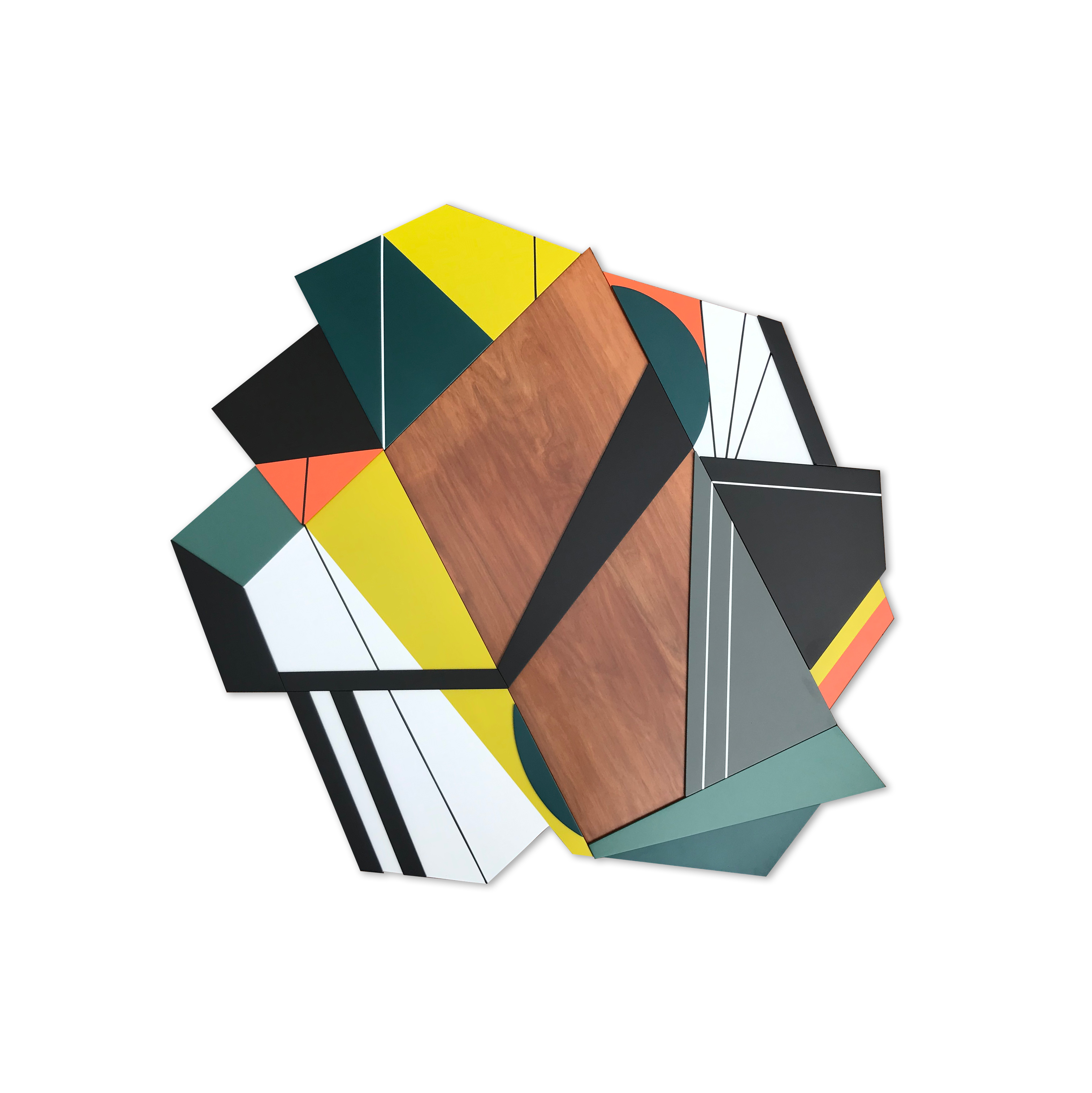 Achtung VI
2020
sculpture made with MDF, pigmented lacquer, birch panel & stain
111,7 x 119,3 x 5 cm - 44 x 47 x 2 in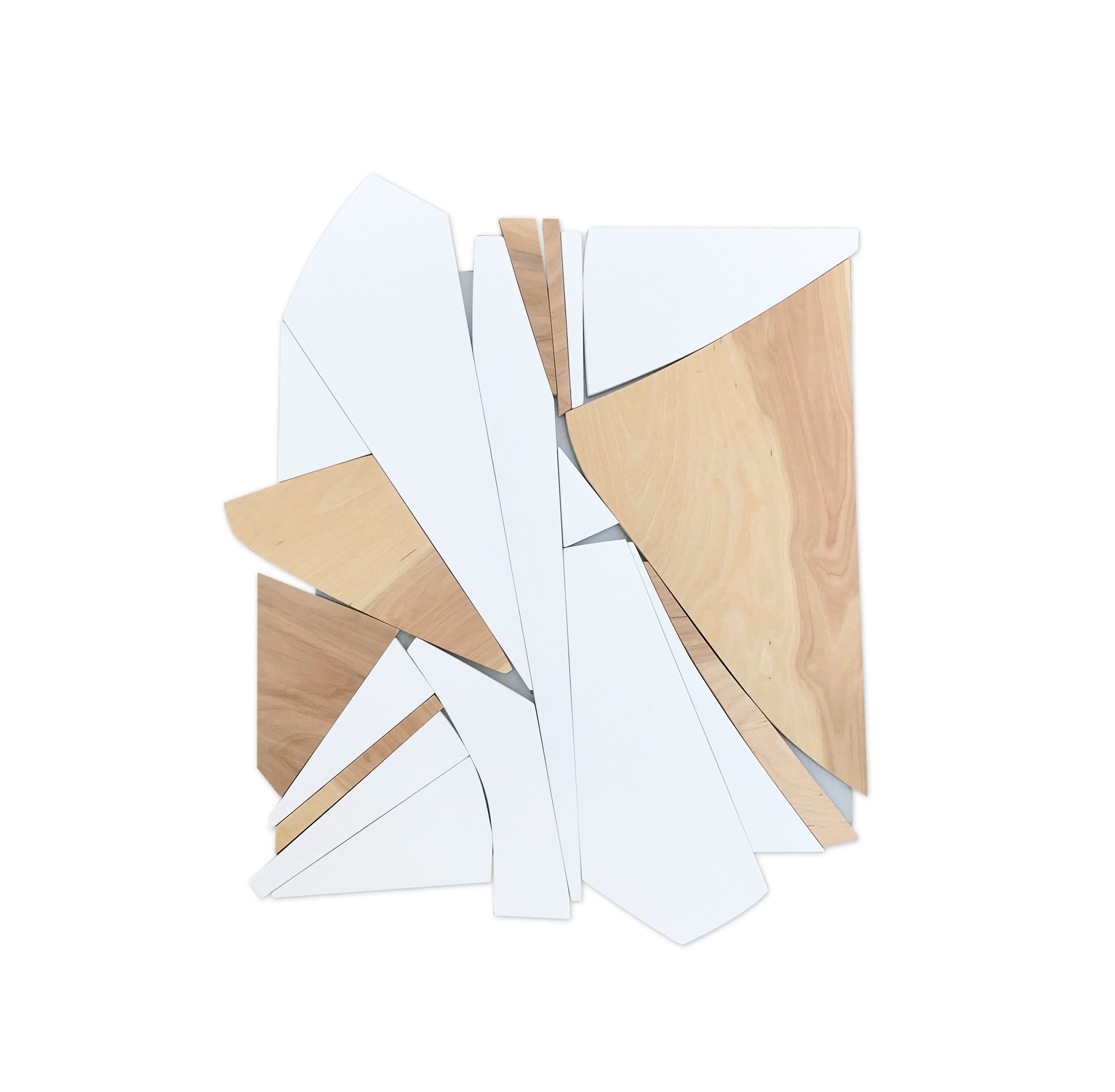 Divergence
2020
sculpture made MDF, birch panel, acrylic & satin lacquer
76,2 x 63,5 x 2,5 cm - 30 x 25 x 1 in